Watermetrics has partnered with Swan Systems, a Perth based company with a long and successful history in providing software for water and nutrient management efficiency.
Benefits
What predictive irrigation can do for you
Eyes in the sky
The Swan system adds satellite views, weather forecasting with specific soil and crop agronomy to the information we have gathered from our soil moisture, climate station and water meters.
To this dynamic database Swan adds comprehensive weather forecasting. The weather information is gathered from existing weather stations in the local area but is tailored to the location. Updating 4 hourly we find this to be very accurate.
The programme sets desired target levels for the crop or pasture over a time period taking into account the complex requirements of the crop. We see in a simple display daily water inputs from rain or irrigation and the corresponding change in soil moisture.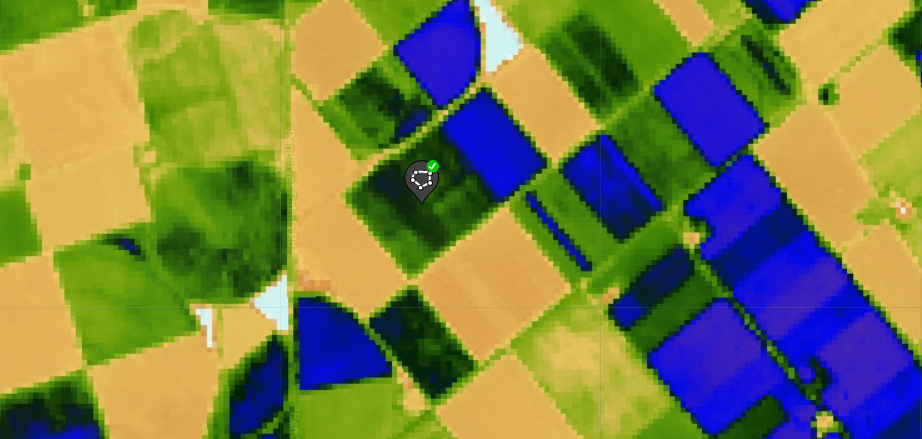 Planning with confidence
Comprehensive weather information both historical and predictive for the next seven days is shown. Taking all this into account an algorithm then shows where the soil moisture will be given the coming weather.
Rainfall, humidity and evapotranspiration are considered. The evapotranspiration not only considers losses from the soil and a standard pasture but includes losses from crop leaves at different growth stages. Allowances for soil water holding and drainage are included.
With this detailed information irrigation decisions can be made. There are often limits to irrigation equipment and water supply that mean certain amounts can be applied at varying times. Either manually or by setting a water budget the program calculates the correct application time and amount to satisfy the crop requirements making best use of available water.
The detail and accuracy the program brings has changed the way people irrigate. Having the correct moisture levels prior to high evapotranspiration times are critical as is budgeting limited water.

Getting the most from your water
When this high level detail is available prior to making an irrigation decision it simply changes procedures. We have many instances where substantially reduced irrigations done at varying times have simply saved large amounts of water with enhanced crop growth.
Not only is this important on farm but it has implications for irrigation scheme suppliers.
By using this program you will experience next level irrigation management. In the near future we will have this system actually switching on irrigation controllers with the correct amount of water. The calculations and applications will be automated.
This program is fully supported by our agronomy team.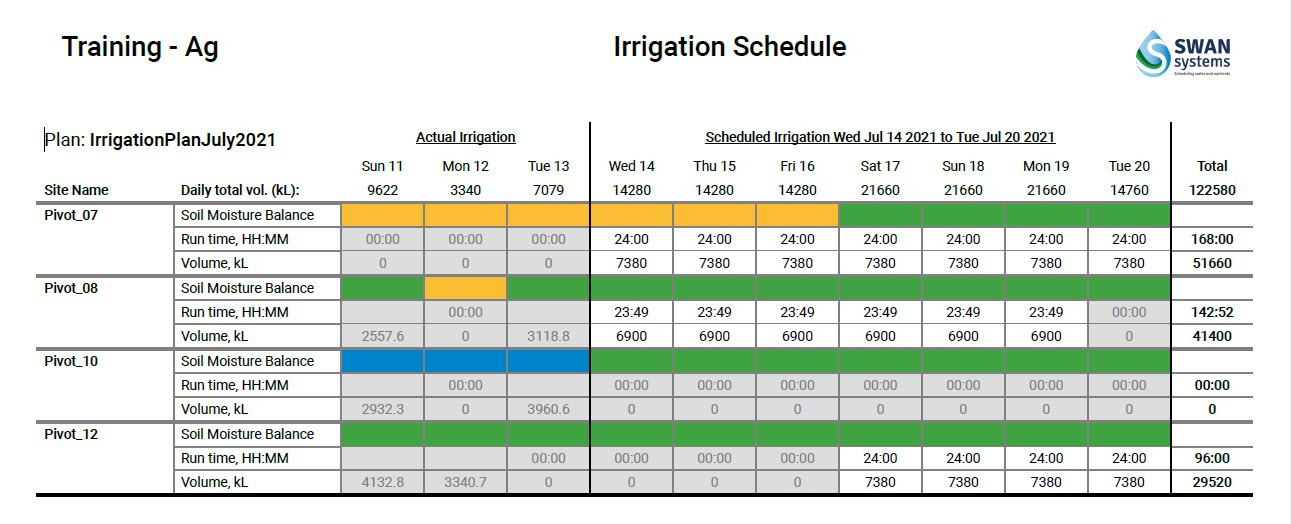 Ready to talk?
Reach out to us today